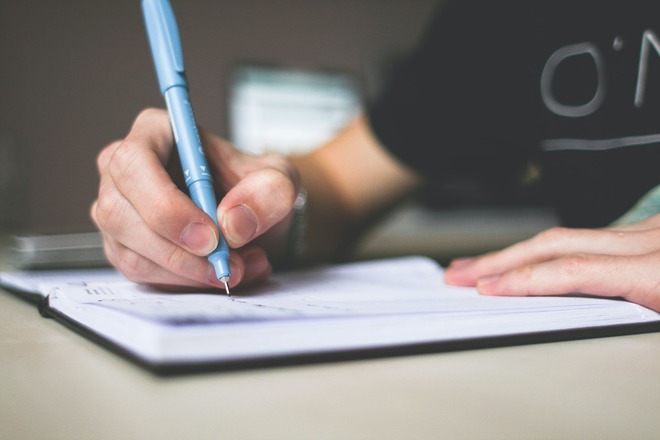 When it comes to academic writing, it is essential to start with a strategy. An outline not only serves as a roadmap for writing, but it also saves a lot of time. Hence, a college paper outline acts as a guide that helps you stay focused and finish the assignment faster.
Want to know what it takes to create an excellent essay outline? This guide will take you through the entire creation process. We'll go over the basics of crafting an essay outline and provide you with sample outlines to use for inspiration.
What is an essay outline?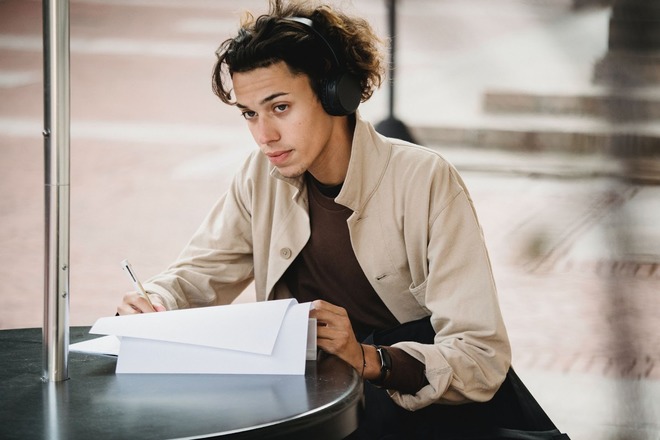 What is the outline for an essay? An essay outline is a plan for writing your assignment. Think of it as an overview of the ideas you are going to discuss.
Why create an outline for writing an essay? These advantages explain the importance of writing an essay outline:
It keeps you from overlooking essential points and mixing up your ideas.
It helps you keep your ideas organized and ordered in a logical sequence.
It helps you avoid distractions with unnecessary information and get the task done faster.
It's a great way to get feedback on your ideas before you dive right into writing.
Sound convincing? Read on to discover the basic essay outline structure.
3 Basic parts of an academic paper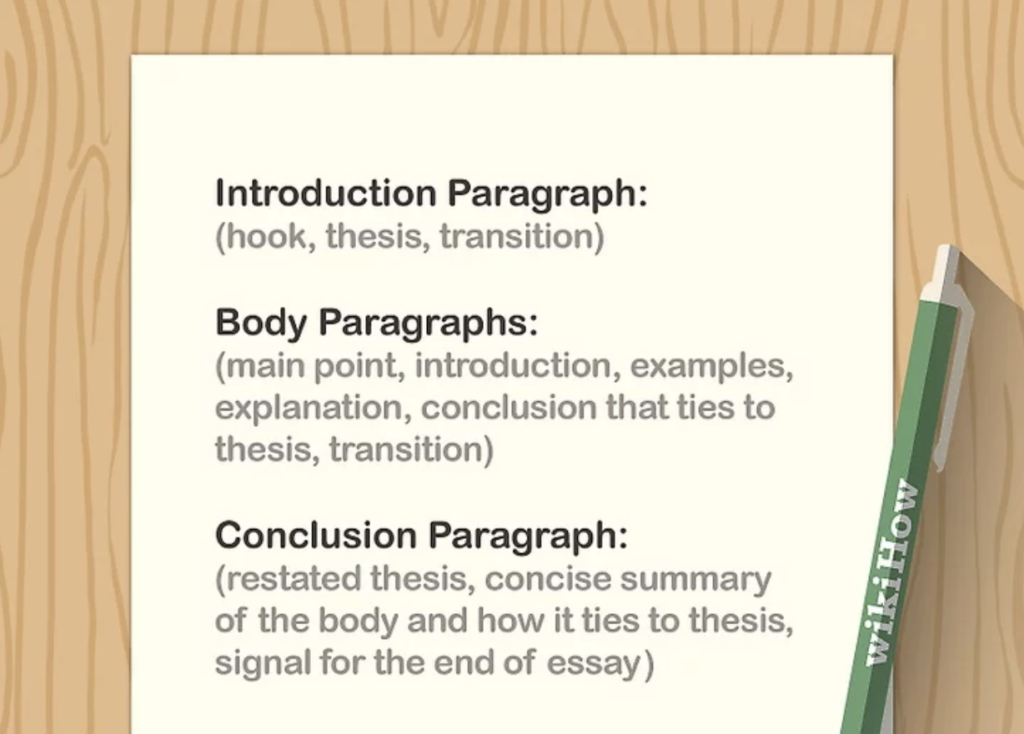 Now, what does a paper structure look like? A typical structure has the following blocks:
Introduction with a thesis statement ;
Body paragraphs with arguments supporting your thesis;
A conclusion that summarizes your thesis and supporting points.
Let's take a closer look at the structure of an essay outline for college writing.
Introduction
The introduction represents the first paragraph of your paper. This section introduces your thesis statement – the main idea of your paper. It is customary to state the thesis statement at the end of the introductory paragraph.
In addition to the central argument, the introduction should provide background information on the topic. It should capture the reader's attention so that he or she will want to continue reading. At the same time, it is important to keep the introduction clear and concise.
Body paragraphs
This is followed by the main body, which contains several paragraphs. The number of body paragraphs in a college essay outline depends on the assignment itself. A common 5 paragraph essay requires 3 body paragraphs. Longer argumentative papers may require a more detailed outline with 4 or 5 body paragraphs.
The goal of the body section is to strengthen the thesis with supporting arguments. As a rule of thumb, write a paragraph for each argument. In your outline for writing an essay, use a topic sentence for each body paragraph. Also, indicate what resources you will use – statistics, studies, charts, citations, etc. As in the introduction, it is important to keep the reader interested in this section.
Conclusion
Last but not least, the conclusion is an indispensable element of your outline structure. In this section, you summarize everything you wrote in the introduction and main body. The goal of the conclusion is to restate your thesis and summarize all supporting arguments. Optionally, you can enrich your conclusion paragraph with a thought-provoking statement.
9 Steps for writing the outline for an essay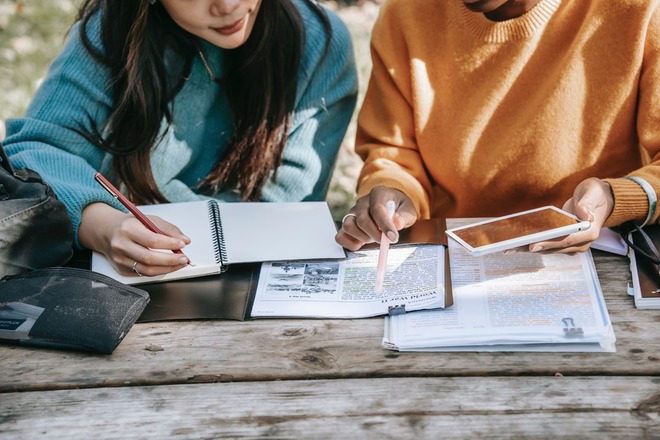 So we're approaching the most exciting part – how to write an essay outline. If you're sitting at your desk and don't know where to start, don't worry. Creating the outline for an essay doesn't have to be overwhelming. To help you out, we've put together 9 handy tips on how to do an essay outline.
#1 Study the assignment
How do you write an outline for an essay based on the professor's assignment? The most important thing is to study the assignment guidelines carefully. Make sure you understand all the requirements – the topic, the number of arguments, and the length of the paper. If something is unclear or confusing, do not be afraid to clarify the requirements. Understanding the assignment is essential for smooth essay outline writing.
#2 Identify the purpose
Next, consider the goal of your future paper. Is it to persuade, inform, or entertain the reader? The answer will determine what kind of outline you will write. It may be an informative essay outline or an outline for a narrative essay. When you understand the purpose, you can tailor your output to the task at hand. Knowing the objectives will also help you choose the appropriate writing techniques.
#3 Determine the audience
Knowing your audience is also important for outline essay writing. Who will read your paper (other than the professor who will grade it, of course)? Knowing the target audience, you can create content that meets their interests and find arguments that will be relevant to them.
#4 Come up with a thesis
Once you are clear about the purpose and audience, it is time to come up with an effective thesis statement that should be arguable, meaning others can challenge it. Throughout the writing process, you will support your thesis with relevant arguments that will be stated in the body section.
As mentioned earlier, a thesis statement is usually placed at the end of the introduction. In most cases, one sentence is sufficient.
#5 Define the key arguments
How can you create an essay outline that will result in a grade of A+ paper+? Determine the main points you want to use to support your thesis. Start by brainstorming ideas and taking notes on them. Once you have a list of vague ideas, refine them until you find the best arguments. Do not hesitate to filter out the ballast by checking if a particular point is related to your core idea. As a result, you will get a list of arguments that you can use in the body paragraphs.
#6 Gather the supporting materials
To support your arguments, prepare the materials that might be useful. Images, diagrams, statistics, studies, and citations are important elements that will make your paper look professional. So be sure to include these assets in your essay plan outline.
#7 Choose an order for your paper
When creating an outline for an essay, think about how you want to arrange your information. For example, you may want to order your bullet points chronologically. Chronological arrangement assumes the sequence of actions or events in the order in which they occurred or should occur. Alternatively, you can arrange your arguments according to their importance. In this type of order, the most important points come first, followed by the subordinate details.
#8 Decide on a structure
If you are looking for an easy essay outline structure, you should choose an alphanumeric format. This popular college essay outline format uses the following characters:
Roman numerals for parenthetical sections;
Capital letters for each major point within the parent section;
Arabic numerals for the sub-points within the main points;
Lowercase letters for further details.
Want to get an idea of how each point in your essay structure outline relates to the main idea? If so, consider a decimal format for academic writing. A decimal structure includes:
Numbers from "1.0" for main sections;
Decimals for subsections;
Additional decimals for further detailing.
#9 Write your outline for College Essay
Once you have completed all of the above steps, how do you create an essay outline? Since you have already come up with the structure of an outline, all you need to do is fill in the sections. If you have a clearly defined thesis and supporting arguments at hand, it will be easy for you to create an outline.
These are the 9 practical tips on how to do an outline for an essay. Follow them when working on your next college paper.
How to create essay outline effectively: A quick checklist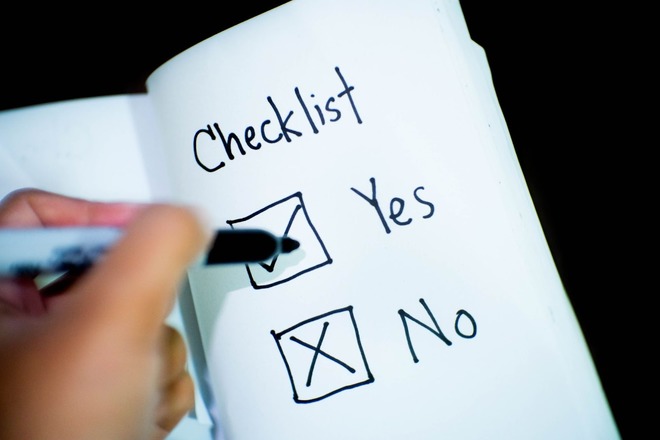 Have you already drafted an outline of an essay? Here's a quick checklist you can use to make sure your plan is effective:
Check whether an outline conforms to the basic structure – introduction, body, and conclusion;
Check whether your arguments are consistent with the main idea of your writing;
Check whether your evidence is sufficient to support your claims;
Check if the order of information is appropriate (chronological, by importance, etc.);
Check that the structure you have chosen is appropriate (alphanumeric format or decimal format).
Essay outline examples
The framework presented above is a general essay outline guideline. Nevertheless, the outline of certain types of essays may have its peculiarities. Let us look at different types of essays and examples of outline structures that are most appropriate for them.
Narrative paper template
The characteristic feature of a narrative essay is the telling of a story in which you creatively reflect on your personal experiences. Narrative essays are arranged chronologically and consist of the following essential elements:
Plot – a sequence of events that you will tell about;
Setting – the place where the events took place;
Characters – all the people involved in the described sequence of events;
Conflict – a problem that the character faced and resolved;
Theme – the purpose of the essay and why you decided to tell the story.
Below is a basic outline example for narrative essay papers.
Argumentative paper template
An argumentative essay is a type of academic paper that relies on reasoning and logic to support its core idea. In such an essay, you will support your claim with evidence and also provide counterarguments.
Looking for argumentative essay outline templates? Consider a classical or Aristotelian format.
Persuasive paper template
Another type of essay that relies on argument and logic is a persuasive essay. How does it differ from an argumentative essay? In an argumentative essay, you look at a problem from two points of view and make arguments for and against it. A persuasive essay is about making a single point of view and convincing the reader to agree with it.
The following essay outline template can help you write your next persuasive essay.
Expository paper template
An expository essay is a type of academic writing that aims to explain or describe something. In such an essay, you educate the reader by providing fact-based information. In addition to educating, you may also entertain your audience or convince them of the validity of a particular idea.
Are you working on an expository essay structure? Take a look at the following essay template.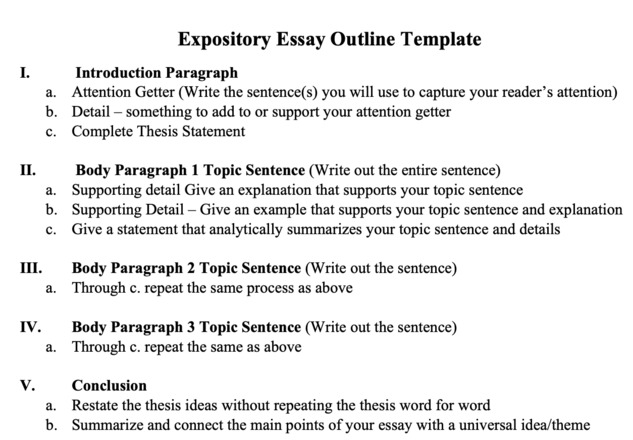 Informative paper template
As the name suggests, an informative essay informs about a certain subject. How does it differ from expository writings? Unlike an expository essay, which can have a playful tone, an informative essay is more factual. It is not common to express personal views in informative essays. In addition, they do not necessarily have to have a commonly accepted structure.
If you are working on an informative essay outline, check out the following example of an outline for writing an essay.
Research paper template
A research essay requires a comprehensive analysis of the topic. To write a research paper, you need to study various sources and develop your ideas. You must make your own observations and conclusions for a research essay.
Below is a detailed outline example for a research paper.
FAQs about writing an outline for an essay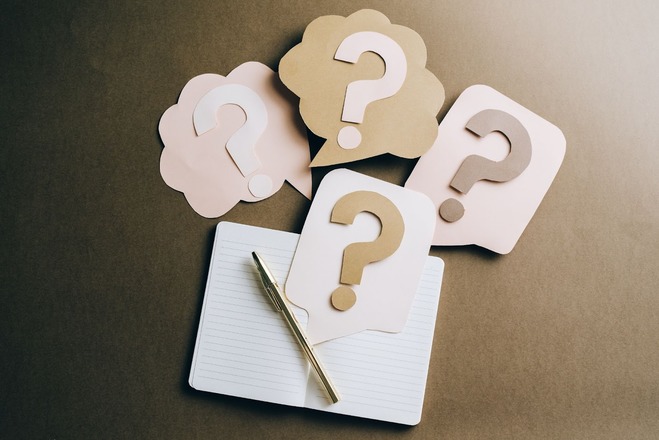 What's an essay outline?
An outline is the backbone of your writing. Creating an outline for an essay means dividing the copy into separate sections, each highlighting a particular point you are addressing.
When to start writing an outline?
There is no universal recommendation as to when you should start writing an outline. Depending on the topic and the difficulty of the assignment, you can get started with outline essay writing immediately. However, you can also take some time to research the topic first.
Can I write an essay without an outline?
If an outline submission is not mandatory, you can try to do it without. But be aware of the challenges you may face:
The lack of a roadmap to follow
Neglecting important details
The risk of confusing important points and arguments
For this reason, many professors require that students first submit outlines. If this is the case, starting with a plan is a must.
Why do I need an example of an essay outline?
General recommendations for essay outlines apply to most types of academic papers. Nevertheless, certain types of papers may have their peculiarities. If you cannot settle on one type of essay, templates for different types of essays are very helpful.
Summary
A well-structured plan is essential to writing an essay that earns an A+. If you have an outline at hand, you won't miss anything or jumble your ideas as you write. Focusing on what is relevant to your core idea will save you a lot of time when writing an essay. Follow the tips provided in this guide and write your next outline like a pro.