Students always cope with various types of assignments. And those who study business often need to prepare argumentative papers. Sometimes young people mistakenly believe that they can write such an essay in several hours. In fact, they are often stuck at the first stage as they can't select an interesting topic for their paper. Moreover, not all students are aware of the format and structure of such types of assignments. Therefore, they need to spend lots of time and effort in order to create a remarkable argumentative essay.
This article will describe the main features of such papers and provide you with nontrivial topic ideas. If you follow these useful tips, you will come up with an involving topic and write a good persuasive paper.
Main Peculiarities Of Argumentative Papers
Start with defining the term and checking what the main features of argumentative papers are. It will help you understand how your paper should look and let you come up with topic ideas easier.
Persuasive essays are papers that describe arguments about an issue and present two sides. Such assignments are usually divided into 4 parts and include:
introduction;
body paragraph that has 2-3 sections and presents main arguments;
counterargument;
conclusion.
The main goal is to present arguments and defend your position so that readers support it. When it comes to business persuasive papers, the main purpose is the same. However, students need to be more attentive and understand the major objective of the assignment. Thus, it is vital to:
respond to a certain market situation strategically and analytically;
avoid descriptive writing;
collect the needed data and facts;
conduct an analysis that will be based on the main essay goals.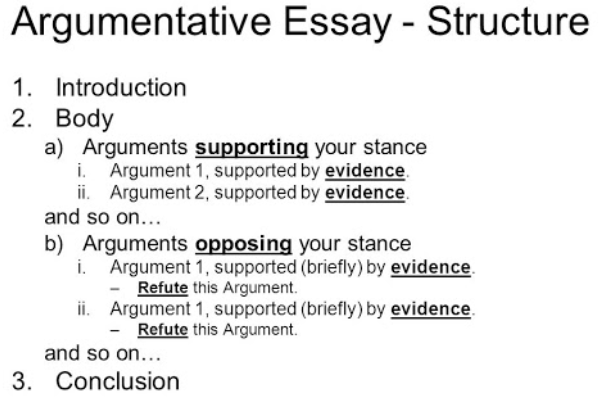 List Of Suggested Argumentative Business Essay Topics
As soon as you get acquainted with the format, it's time to plan your paper. Unfortunately, not all the professors provide students with suggested topics for business essays. Thus, young people often need to come up with ideas on their own.
The fastest way is to browse the Internet and find the most popular topics. For instance, here is the list of the ones that students can rely on:
Digital marketing is an inevitable part of all successful businesses nowadays;
Leadership is the most essential quality for the business sphere;
Case studies are more beneficial than theory as they show the real situation on the market;
Salary isn't the main point employees look at when picking a company;
The best idea to promote your business is to change your approaches regularly;
Hard or soft skills – what employers look for in candidates nowadays;
How to evaluate employees performance and make working conditions better;
Is it vital to treat employees equally and build a positive culture in workplaces;
Is applying hidden charges ethical, or it is better to avoid them in your business;
Why some companies stay for dress code in the working environment.
Undoubtedly, the list is endless as there are lots of questions that can be discussed. Still, suggested topics can be used as a base that will help to formulate your own one.
Moreover, we've collected some tips that will help you write an outstanding argumentative business essay.
How To Pick Business Persuasive Topics And Create A Remarkable Essay
Try not to hurry up, as the best idea is to conduct thorough research that will let you come up with ideas for your paper. Start with reading diverse works and check other students' thoughts.
Look Through Several Samples

Fortunately, there are lots of samples that can be found online today. Read at least fifteen business essays and create a list of the most appealing topics. Support each one with the main keywords. Such an approach will let you easier find facts and evidence that can be used in your future work.

Select One Of The Controversial Business Topics

As soon as the list is ready, start your investigation and read information about each topic you've picked. Then, select the one which provokes interest and has enough facts that you can use to support your ideas.
Ensure that the topic is controversial so that you can overview two sides. For instance, you can choose such topic as:

You can motivate your employees only by raising their salaries;

It is debatable as some employees look for high salaries and ignore social packages. On the other hand, some people prefer companies that offer diverse perks. They can agree to lower salaries if an employer offers other benefits.

Thus, this topic will let you create a good essay as it will:
let you ponder on this topic;
take a look at both sides;
share your opinion and support it with evidence.

Make An Outline Of Your Paper And Plan Your Work

When you've selected the topic, create an outline of your essay. First, you will know how to structure your paper and what to include in each part. Secondly, it will help you evaluate the amount of work and plan it. 
Try not to leave the task for later and set your own deadlines. In this case, you will avoid procrastination and complete your assignment on time.

Conduct Research And Find Relevant Facts

The next step is to thoroughly investigate the field and write down supportive points. Remember that each argument should be based on evidence as you need to convince readers. 
For example, don't say that most employees prefer higher salaries. Instead, check the statistics and mention the numbers:
More than 75% of workers search for vacancies that suggest high salaries. But, about 25% of employees mention that they'd prefer to have positive working conditions and can agree to earn lower.

Ensure That Your Paper Is Flawless

After finishing your essay, make sure that it is logical and structured. Sometimes students get out of the topic or don't support their ideas with facts. Thus, the best option is to complete a paper and leave it for a while. Take some and come back to work only when you feel rested.
Proofread and edit your essay and verify that:

it is logical;
it is structured;
it doesn't contain any errors;
all the thoughts correlate with the main topic.

If you don't trust yourself and want to be sure the essay is perfect, ask for assistance. You may either give the paper to your friends or hire experts that will offer high-quality service. They will check the essay and provide you with recommendations on how to improve it. 

Conclusion
All in all, writing a decent argumentative essay is a task that requires special knowledge and skills. Students need to be aware of the format and structure and understand the objective of the assignment. Such papers are quite time-consuming as young people need to conduct research and collect the relevant data and facts.
But, some students don't even know how to start their work as they can't select a topic. It's true that there are plenty of ideas available online. Still, not all the suggested business persuasive speech and essay topics are relevant. Some questions have already been discussed multiple times and attract limited readership. On the other side, some topics don't have enough evidence to rely on. Therefore, picking a suitable and interesting topic for such an essay isn't as easy as it seems.