Writing a 5 page research paper is a challenging task. It requires lots of time and effort, unlike a simple essay that can be prepared in several hours. Students need to carry out research, prepare and write the assignment, and leave enough time to edit it properly. One of the most common questions from students is how they can write a 5 page research paper fast.
It is difficult to say how long it will take to complete this task, but students shouldn't expect that a 5 page research paper can be written in a few hours. Writing a 5 page research paper usually requires at least 10-14 hours. It's important to remember that the more time you spend on preparation, the better your research paper will be.
However, we have some useful tips that will help you save time and create a research paper faster. Check these guidelines and write an exceptional assignment quickly.
Useful Tips for Writing a 5 Page Paper
There are lots of factors that should be taken into consideration when it comes to writing research papers. Such assignments demand concentration, thorough topic examination, and good writing skills. The ability to analyze facts and use diverse trustworthy resources play an important role in the creation of research papers. Do you have good writing skills and can easily process new information? If yes, it should be easy for you to write such an assignment fast.
Moreover, there are guidelines that will save your precious time even if you have never written such a paper before. 
The key is to divide the process of writing a 5 page paper into several stages. There should be several main steps, and each one should also have subsections. Firstly, make a list of your ideas and the main points you should pay attention to. Secondly, think about the structure of your paper. When it is planned, create a draft version which includes all the main parts. Then, rewrite it and make sure that the format is correct. Edit and proofread the final version of your paper.
It sounds pretty easy; however, each step can have its complexities and specificities, particularly when aiming to create cheap research papers without compromising quality. Let's have a look at each stage and learn some useful tips.
Start with Brainstorming


Start with making a list of all your ideas. There are lots of articles explaining why it is important to devote your time to brainstorming. It positively affects critical thinking and helps you to come up with new ideas faster. 
One of the main issues students come across is the difficulty with choosing a topic. The best idea is to stick to the sphere you are good at. Again, make a list of all the possible topics you are ready to write about. Check the topics that you are interested in and pick the one that suits you best.
 When you have chosen a research topic, try to think about the sources you will use for your paper. Do you wonder how many sources you need for a 5 page research paper? It is important to pay attention not only to the quantity but to the quality. You need to find reliable sources, and there are tips on how to check if those you use are trustworthy. 

Structure Your Paper

Now you have a clear understanding of the topic and main sources you will base your research on. This is the right time to think about the structure. It is a good idea to create a 5 page research paper outline. It should contain a title, introduction, main body, and a conclusion. 
You should try to create a title that fully describes your topic. The next step is to place the thesis statement and its main points in the introduction. After that, the topic should be outlined in the main body. It is best to support your thoughts and ideas with examples and facts. And, of course, don't forget about the conclusion, which should give an overview of the topic and sum up the main ideas mentioned in your paper.
We suggest you create a map of your assignment. Having a clear structure of your 5 page research paper will help you to organize the work.
When you have a plan, it is easier to avoid distractions. You will more easily follow the steps and finish your work a lot faster.

Create the Draft Version

You now have a map of your research journey. But do you still wonder how many words are there in a 5 page paper? You can check this by writing a draft version of the assignment. 
When you have finished the outline of your paper, it is time to start actually writing it. 
Begin with the title and remember that it should set the tone of the research paper. Create an exceptional introduction with a clear thesis statement and the key points that will be revealed throughout the assignment. 
Divide the main body into several sections and support each idea with examples and facts. Remember that you should only use reliable sources. Find trustworthy information in the scholarly databases or on credible websites.
Finish your draft and get some rest. It is essential to check your paper with a clear mind. Listen to music, take a walk, or meditate. These activities will help you take your mind off of your work, enabling you to concentrate better when you come back to your writing. 

Check Your Research Paper Draft

If you want to complete your research paper fast, it is better not to procrastinate. You definitely need some rest; however, don't let yourself waste too much time. Try to avoid distractions and continue writing as soon as you feel rested.
If you are ready to complete your assignment, let's continue working on the draft version. When you check the draft version of your 5 page research paper, pay attention to:
the relevance of the title
the complexity of the thesis statement
the authenticity of the information provided
It seems that everything is clear and precise, but we would recommend rewriting the draft version of your paper. 

Rewrite the Draft Version

It is widely-known that practice makes perfect. The more you rewrite the paper, the better results you will get. This doesn't mean that you need to actually rewrite the whole thing, just that you read it over several times, making amendments as you go. However, it would be good to find someone else who could listen to it, or read it themselves, and give some insights. Can't find anybody to help you? Don't worry, just read it aloud and make sure everything sounds fine. 
Is it ready? It is time to edit and format your assignment and create the final version of your research paper. 

Edit and Format the Final Version

You have checked all the details and your research paper seems to be perfect. We would still advise asking someone to proofread it. When the final version is ready, make sure that it doesn't contain:
grammatical errors
punctuation errors
misspellings
typos
It is also important to format it. Stick to the instructions you received from your institution and check:
font type
font size
line spacing
Have you edited and formatted the paper several times but still feel it isn't perfect? Ask for professional help and make sure your 5 page research paper is flawless. 
Conclusion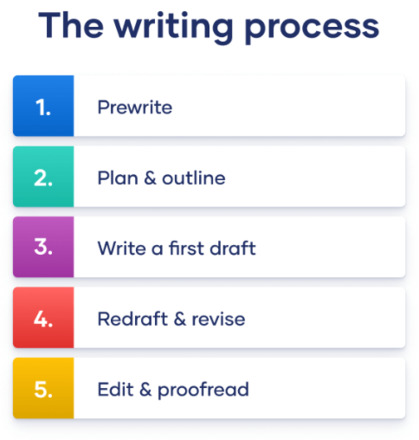 How long does it usually take to write a five page paper? That is the question that many students ask when they receive this type of assignment. It is impossible to evaluate the time that each student will need in order to create an exceptional paper.
Such assignments require time and effort. Students need to choose the topic, carry out research, and find reliable sources with the right information. Undoubtedly, many students leave such assignments to the last minute because they find it difficult to avoid distractions and concentrate on such a challenging task. They keep procrastinating until it is too late to ask for professional help.
Basically, there are just two options when it comes to writing a 5-page paper. First, you pull yourself together and concentrate on the work. The second option is to find a service that offers a research paper for sale, which will do it for you.
Are you ready to create an outstanding 5 page research paper? Check this article and use the tips mentioned here. They allow you to save time by organizing the writing process. However, please remember that it is impossible to write such a paper in several hours.
If you feel that you can't complete the assignment on time, choose the second option. Ask for professional help. There are lots of writing services that are ready and waiting to help. Choose the right writing agency and get an exceptional research paper in the shortest period of time.