What Is It?
It is a kind of essay which aims to convince members of the admissions committee that you are a prime candidate. So, you have to explain the choice of a university and talk about your experience, achievements, and goals in a way that emphasizes your strengths.
There are two college essay formats:
Unstructured essay. Candidates have an opportunity to present themselves in a free form.
Answering Essay Questions. Applicants have to write several short essays, each of which is an answer to a certain question.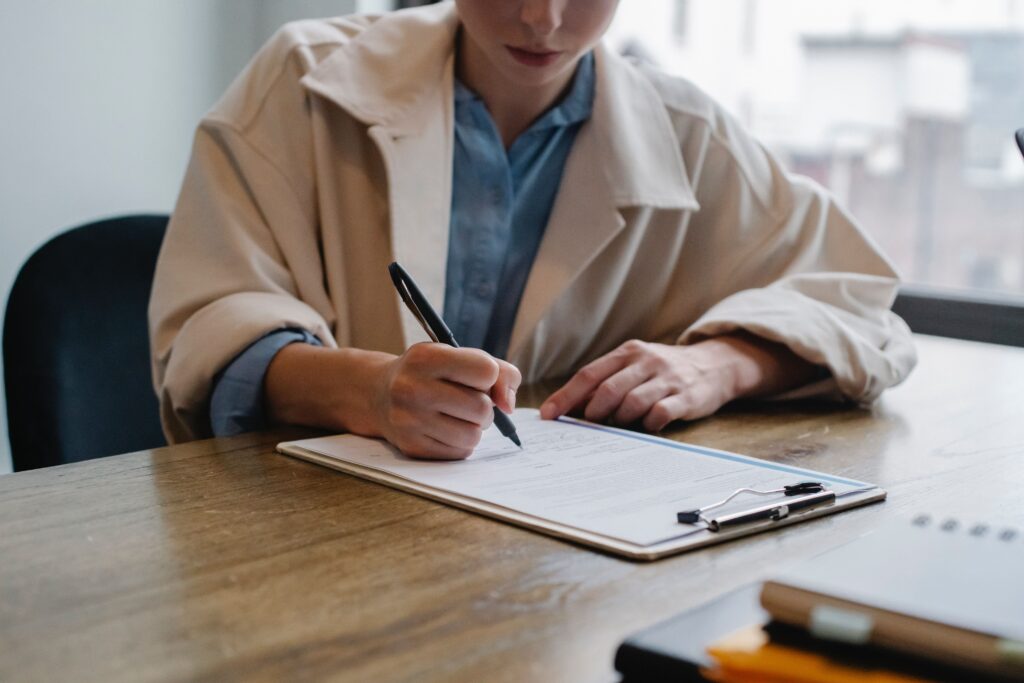 Why Is It So Important?
Lots of universities consider it one of the significant evaluation criteria. In prestigious institutions, the selection committee pays more attention to the non-quantitative elements. That is why while only 15% depends on the test results, your college essay is 25% of the overall application.
It is a unique opportunity to persuade the admission officers that you perfectly match the university's requirements. With its help, you can demonstrate your outstanding academic achievements. Or prove you can actively take part in community events. Write whatever you want, the only goal is to show you worth attention. Therefore, it is essential to craft a compelling academic success essay that showcases your personality, skills, and accomplishments to increase your chances of getting accepted.
How To Write An Essay Outline For College?
There are no strict rules regarding the content of each paragraph or its sequence. Yet, it is better to follow the basic structure:
Introduction
It should immediately grab the readers' attention. Therefore, you have to start with a strong hook:
Captivating quote. At the same time, many candidates may use this technique. So do not use famous phrases if you do not want to run the risk of not being original.
Description of an unusual experience in your life. Make readers want to find out more information in the body.
A remarkable fact from your biography.
Body
Here you should present yourself from the best side. Do not forget to support every fact with examples and evidence. It is not enough just to say "I want to take a course in macroeconomics". You have to explain why you need it, for what purposes you will use your expertise. You can add some humor and life stories to spice up the text. The order does not matter. You only need to create a smooth transition from one idea to another.
Conclusion
It underlines the importance of the mentioned statements and reinforces the impression. You can finish by direct appeal to the committee. Do not turn this section into a summary! If you have clearly stated your thoughts, you should not repeat them.
Evaluation Criteria Of College Format Essay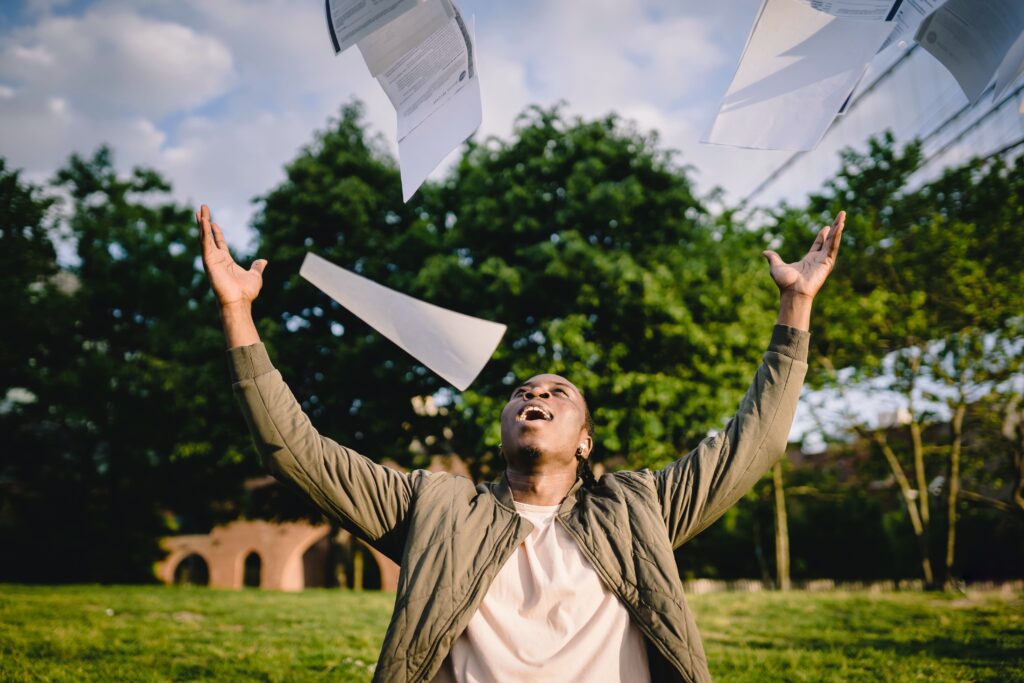 There are no strict criteria as each applicant's story is extraordinary. However, there are some parameters that admissions officers take into consideration:
How well does an applicant reveal their personality in the text?
They assess your values, hobbies, and abilities. So it should be a glimpse into your personality. A well-written text with vivid statements is worthless if it does not reflect your character traits. Consequently, before you get to work, you have to ask yourself:

What kind of person am I?
What things can inspire me?
What helps me to cope with difficulties?
What are the qualities that can help me grow and succeed?

Your answers should be a part of the essay. Do not be afraid to be sincere, even a little vulnerable. Imagine that you are not addressing abstract people, but sharing your thoughts with a close friend.

How creative is a student?
A personal essay for college format means writing from scratch as it is a text about your life. Thus, avoid clichés and adapt college essay templates for yourself. Thousands of works pass through the hands of members of the commission. As they have a lot of texts to sift through, they spend a little time reviewing them. That is why you have to be creative to stand out. Try to approach the topic from a more original angle. If you're short on time or need assistance, consider searching for a service that can "write my essay cheap" to help you create a unique and creative essay.
What are the reasons for choosing this college?
According to NACAC's survey, 40% of colleges place a high value on students' demonstrated interest. So before focusing on writing the college application essay, you had better explore the college's mission and vision. You have to show that you are in tune with its values. Thus, you have consciously approached the decision to apply for it. Everything you write should support that viewpoint. Read "Why I chose this college essay" examples to understand how to do so.
What writing style does an applicant use? Are there any mistakes?
The ability to prepare a concise yet sufficiently comprehensive text is much appreciated. If you can use literary devices or use jokes to the point, these skills will tip the scales back in your favor. On the contrary, language mistakes and inappropriate colloquialism will ruin the impression.
Does a student adhere to basic requirements?
This is the most significant criterion. The admissions department keeps a close eye on compliance with the requirements. So if you do not know how to format a college essay, check it before submitting it. It can be perfect work, but if you do not follow instructions, you will get a thin envelope of rejection.
Stages Of Admission Letter Writing
Browse through the university's website to find additional information

Read more about the program you plan to enroll in to make sure it is a well-thought decision. Pay special attention to the history of the university and its values. This will allow you to write an essay that is in line with the spirit of the educational institution. Do not forget to look for instructions or guidelines to organize your submission by following the rules.

Analyze your goals

The main question you should answer is why the admissions committee should give preference to you. To do this, you must clearly understand what motivates you to apply for this particular program. Think about it to formulate how the chosen course will help you reveal your potential to achieve future goals. Lots of universities are looking for young adults who are not indifferent and striving to make the world a better place. 

Prepare several drafts

The most nerve-wracking part is to start. If you cannot figure out what to describe, one tried-and-true method is brainstorming techniques. It might be less complicated if you free up a few days to mindmap memorable moments. 

Keep in mind, before you will come up with a worthwhile idea, you have to write lots of rough drafts. That is why we recommend hitting the ground running. When you hurry, there is a lack of attention to detail. So the quality of the work may suffer due to haste. Moreover, if you apply before the deadline, you will demonstrate your interest in a college. 

Ask For Proofreading

Even if you re-read it several times, it is hard to spot your own mistakes. You need a fresh pair of eyes that might uncover something new. Once the final version is ready, show it to your teachers and family. Ask them to rate the quality of your work overall. 

The best option is to entrust proofreading to professional editing services. Their experts know how to work with a common app essay format. As specialists have seen hundreds of examples, they can easily find clichés and standard phrases. They can tell you how to change the structure or where to add specifics to the statement. 
Red Flags Or 4 Most Common Mistakes
Repetition of ideas you have mentioned in the application form
Use the opportunity to provide information that admission officers will not find out by reading your resume. You have about 200-650 words to prove yourself, so do not waste them on repeating already known facts.
The same application template for all colleges
If you do not want to be another faceless candidate, prepare several variants for different universities. There is no need to write each of them from scratch. Just change the part where you describe why you chose this particular educational institution. Mention one or two reasons to convince the committee why you are exactly who they need.
Information overload
It is better to concentrate on one or two ideas, consider them in detail and provide examples. Otherwise, you will get the incoherent text.
Fear of being yourself
Do not write that you have many talents, your manners are impeccable and you participate in all kinds of social events if the reality is different. Just be yourself and showcase your unique talents, achievements, and personality.
Bottom Line
The article mentions only the main points of drawing up an effective admission letter. If you cannot deal with the subtleties, you can seek professional help. No one better than experts with years of experience can finalize your text. They can reveal your strengths, correct mistakes, help you avoid clichés, and make your application catchy.