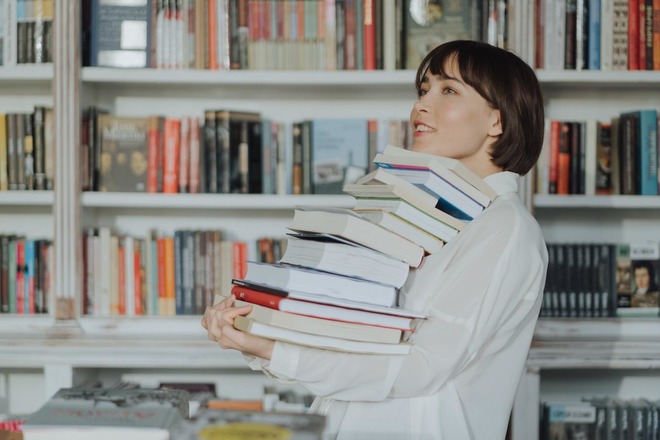 Are you a student looking for a way to differentiate yourself and stand out from the competition when applying for scholarships? Writing an essay that is notable can make all the difference in receiving scholarship funding support. The key is to be unique and creative.
If you need help figuring out where to start or what type of scholarship prompts might give your writing an edge over other students' essays, don't worry! In this blog post, we'll be exploring five unusual yet powerful scholarship essay ideas that are guaranteed to help you make your work shine.
What is a Scholarship Essay?
When it comes to financing your education, scholarships can be a valuable resource. But before you start dreaming of all the ways you could use scholarship money, you have actually to win it. One of the key components of most scholarship applications is the essay.
Essentially, it's an opportunity for you to showcase your writing ability, as well as your personal and professional goals, to the selection committee. A good paper of this kind should be unique, concise, and well-written to truly stand out from the crowd. With the right approach and effort, you can write a winning essay and earn valuable financial support for your educational journey. If you need assistance with your essay, consider using a scholarship essay writing service to ensure your application stands out.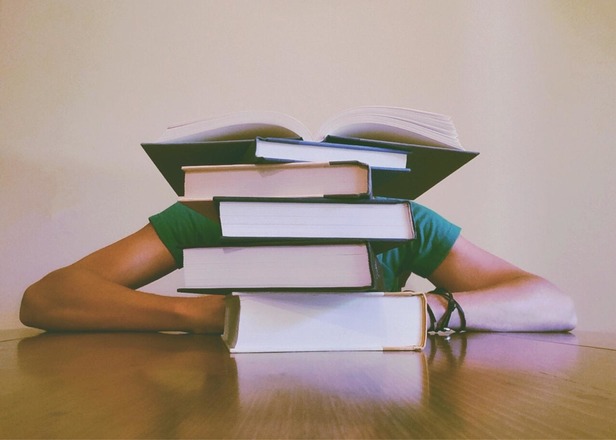 How to Answer Scholarship Questions
First and foremost, you should know that the entire application process is not just about good grades and impressive extracurricular activities. An essay is your chance to showcase your unique voice and perspective.
That is why don't be afraid to get personal and share your experiences. Explain how they have shaped you, and feel free to do so exceptionally in terms of writing style or topic. Remember, the essay is often the deciding factor for selection committees, so take the time to make it the best it can be and really grab their attention.
How to Choose Scholarship Application Questions
Choosing the right topic can make all the difference when writing a scholarship essay. You must select a theme that not only showcases your personality, experiences, and achievements but also aligns with the scholarship provider's goals and mission.
Consider brainstorming themes that highlight your unique strengths, accomplishments, and challenges you've overcome. You might also want to focus on how your educational and career aspirations relate to the scholarship's objectives.
Remember to tailor your theme and supporting arguments to the scholarship prompt to increase your chances of being awarded a scholarship. With proper research and planning, your application paper can be a standout piece that showcases your potential and sets you apart from the competition.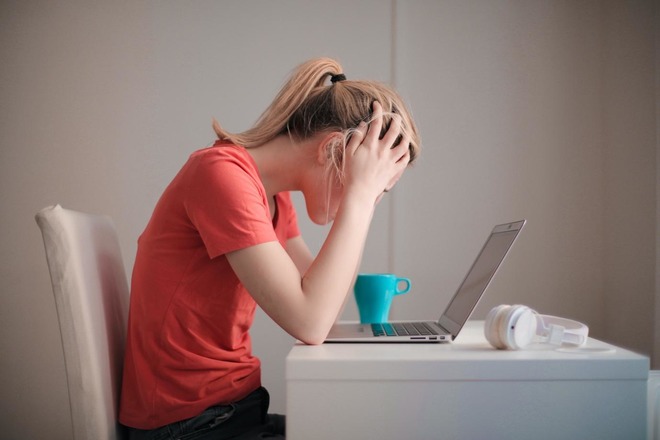 College Scholarship Essay Prompts
Prompt #1: How will this Scholarship Help You?
If you choose this prompt for your paper, get ready to reveal your goals and the financial challenges you may be facing. If any financial hardship hinders your ability to pursue your academic and career goals, do mention them in your paper. Explain how the scholarship will help alleviate some challenges and allow you to focus on your studies.
Your essay for scholarship application must also include a description of your personal experiences that have motivated you to pursue your goals. For example, if you have overcome significant obstacles or challenges in your life, explain how these experiences have inspired you to pursue your dreams and how the scholarship will help make those dreams a reality.
Moreover, consider how your academic and career goals will impact your community or society as a whole. If you are pursuing a degree in a field that has the potential to make a positive impact on the world, such as environmental science or social work, explain how the scholarship will help you achieve those goals and make a difference in the lives of others.
Overall, being honest, specific, and focused on your goals is essential. By highlighting your unique experiences and qualifications, you can make a compelling case for why you deserve the scholarship and how it will help you achieve your dreams.
Prompt #2: What are Your Professional (or Academic) Goals?
When it comes to writing essays for college scholarships about your academic or professional goals, one of the most challenging aspects can be deciding what exactly to write. Your goals should be specific, achievable, and aligned with your personal values and passions.
One practical approach is to start by brainstorming your long-term aspirations and then break them down into smaller, manageable steps to help you reach them.
Additionally, it's crucial to connect your goals to your experiences and how they have influenced you. When crafting an essay to help you secure scholarship funds, consider highlighting the unique qualities and experiences that make you stand out among other applicants. Demonstrate your passion for your academic or professional pursuits and how the scholarship would be integral to achieving your goals.
By showcasing your individuality and highlighting how the scholarship will make a meaningful impact on your future, you will increase your chances of earning the financial support you need to advance your academic and professional goals.
Prompt #3: Who has been Your Biggest Inspiration (or Influence)?
When asked to write an essay on who has been your most considerable influence or inspiration, choosing just one person to write about can be overwhelming. The key to crafting a successful essay on this topic is to think deeply about who has impacted your life profoundly.
This person can be a family member, friend, teacher, or even a public figure. It's important to not only focus on the person's accomplishments or achievements but also discuss the specific ways in which they have influenced and inspired you personally.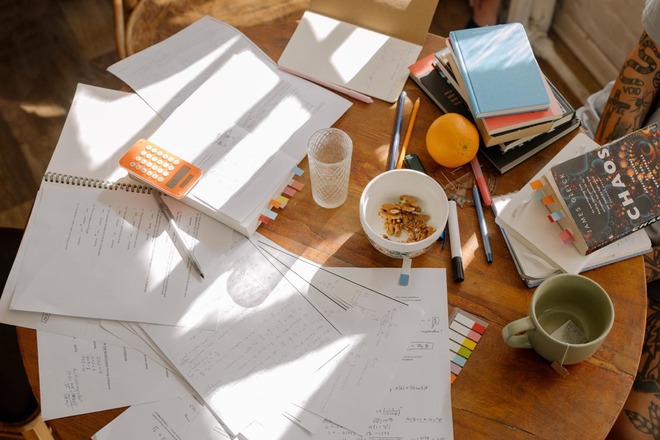 When writing scholarship applications essays, be sure to provide specific examples or anecdotes to support your claims. Additionally, avoid cliches and common phrases and instead use your own voice and style of writing. Above all, be honest and vulnerable in your writing.
A well-written paper can convey your personal growth and the impact this individual has had on you. It can also serve to inspire and resonate with others who may have similar experiences. So take your time, reflect on who has had the most significant influence or inspiration in your life, and use this paper as an opportunity to both acknowledge and celebrate their impact on you.
Prompt #4: Tell Us About a Time where You Stepped Up as a Leader
Stepping up as a leader can be a defining moment in one's life, although it can also be the most challenging one at the same time. Therefore, what should you write about? How can you properly disclose this topic? And how can you structure your paper effectively?
First, consider what leadership means to you and what qualities make a great leader.
Then, reflect on a specific moment in your life where you embodied those leadership qualities. You could have stood up for a friend being bullied or taken charge of a group project and led your team to success. Whatever the situation, make sure to share your insights and reflections on how this experience impacted you and those around you.
As for the structure, consider starting with a strong introduction that hooks the reader's attention.
Then, delve into the details of your experience and the lessons learned.
Finally, conclude with a reflection on how this experience has shaped you as a leader and how you will continue to grow in this role. For more guidance on how to make your scholarship essay stand out, check out our top tips on how to win in scholarship essay contests.
Prompt #5: Tell Us About a Time You Failed. What did You Learn from that Experience?
So many students search essay topics for scholarships, yet so few would tackle this prompt. However, it is important to remember that failure is not the end but rather an opportunity for growth and learning. How to answer scholarship essay questions of this type in a way to admit your weakness yet prove the strength you gained due to it?
First, provide a brief background on the situation leading up to your failure, including any personal or external factors that may have contributed.
After this introduction, delve into the details of the experience itself, describing what went wrong and how it affected you at the time. Being honest and vulnerable is crucial in this section, as the admissions committee wants to see your genuine reflection on the experience.
In conclusion, reflect on what you have learned and how this experience has transformed you. Emphasize the valuable life lessons you have gained from your failure and highlight the positive outcomes that have resulted from it.
Following this advice can create an honest, captivating, and meaningful essay.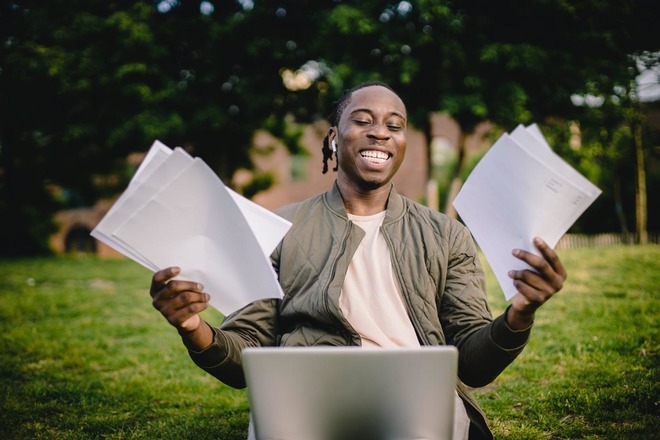 10 Scholarship Writing Tips
Writing scholarship essays about yourself is always tricky, especially when it comes to standing out from the crowd and grabbing the admissions committee's attention. That's why we have put together these scholarship application essay tips to help you craft a winning application.
Do your research and make sure you understand the scholarship criteria inside and out. Use this knowledge to tailor your paper and make sure your answers address the questions asked. For example, if the scholarship essay prompt asks for a story, make sure to use storytelling elements.
Start early and give yourself plenty of time to plan, write, and revise. Don't be deceived: Answering even common scholarship essay questions requires thought and revision, so don't try to rush it. Moreover, don't be afraid to ask for help; reach out to teachers, family members, friends, or your counselor.
Tailor your application to the specific scholarship and demonstrate why you are the perfect fit. Include concrete examples and anecdotes to back up your claims. For instance, if you are writing about your leadership experience, make sure to include specific stories that showcase your skills.
Ensure your application is error-free by proofreading multiple times. Use spell-check tools, read aloud, and recruit others to review your paper. Make sure the content is clear and concise; don't add unnecessary fluff or jargon. Remember to keep your writing passionate and personable. For a more detailed guide on reviewing and revising your essay, check out our reviewing and revising essay guide.
Use clear and concise language that showcases your unique voice and personality. Avoid cliches and generic phrases, as the admissions committee has likely read many of these before. Keep in mind that this is your chance to stand out and show who you really are.
Highlight your achievements and skills, but be humble and avoid bragging. Remember to stay modest while still showing off the amazing qualities that make you unique. Besides, the committee is looking for more than just extraordinary talents; they want to see a genuine person with unique qualities.
Provide examples and evidence to support your claims and demonstrate your impact. Make sure to give concrete examples that show your journey and progress. Showcase how you were able to achieve success, using the evidence of your endeavors.
Demonstrate your passion and enthusiasm for your chosen field and explain your long-term goals. Why are you passionate about this field? How do you plan to use your degree that will make an impact?
Ask for feedback from others, such as mentors or family members, and incorporate their suggestions. For example, if someone critiques your paper, try to see it from their perspective and make the changes you agree with. Besides, a fresh pair of eyes can sometimes spot errors or suggest new ideas.
Feel free to be creative or think outside the box in your application. Showcase your unique perspective, and don't be afraid to experiment with different ideas. Ensure your paper stands out from the rest and follows the academic guidelines.
Following these tips can increase your chances of securing a scholarship and achieving your academic and career goals.
Final Words
Even if you've decided to answer unique scholarship essay questions, doing it in a way that will really stand out from the competition won't be easy. These five scholarships essay prompts provide a great starting point for crafting a paper highlighting your unique experiences and qualifications. Remember to be authentic, use specific examples, and tailor your essay to the scholarship writing prompts. By following the scholarship tips we included above, you can increase your chances of receiving the scholarship and achieving your academic and career goals.