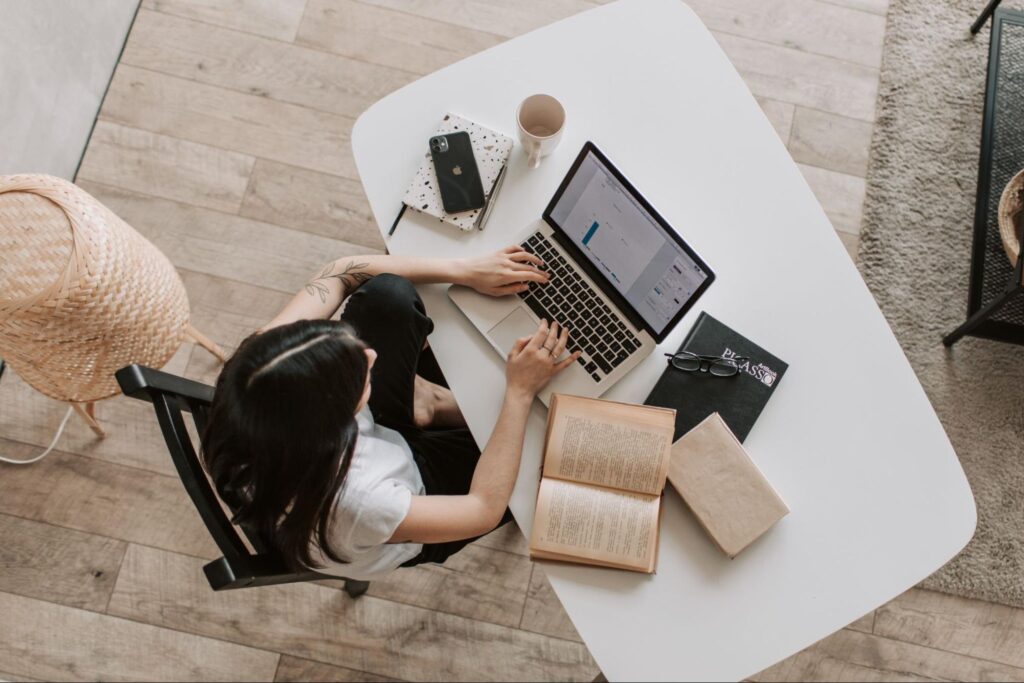 Let me guess, you are in college and preparing for your first coursework assignment, and you don't know where to start. Many students find it hard to define coursework, though it is commonly required to finish a particular program. So, before we dive into how to get started with writing your course paper, we must first look at the definition of coursework.
What is coursework? Coursework is written or practical work completed by a student as part of a course in the form of a thesis, dissertation, project, or paper. It is frequently a prerequisite for receiving a degree and counts toward successfully completing the course: class instructors or other teachers at the school grade coursework. Many students are unsure about what constitutes coursework. In a nutshell, coursework is composed of projects or essays.
This article will go through guidelines and good practices that should be followed while writing coursework and a step-by-step guide to get you from understanding the task and finish writing it.
How to Write a Coursework in 8 Steps
You have just received your first academic writing assignment. What are you going to do? If this is your first time writing an academic essay or thesis, take it slowly. Millions of university students have found success using the writing approach outlined here.
 Choosing and Understanding The Topic 

Sometimes your instructor may provide you with a list of potential topics or subjects, and other times you will be allowed to create your own. Sometimes the assignment may have a specified goal (argumentative essay, analytical paper), and other times you will be allowed to choose your own (research paper, term paper). This liberation may be both liberating and scary. If you're having difficulties deciding what to write about, start with a few ideas and then pick the best one after a few steps. You can also get advice from your instructor on the best topic to pursue.

After you have received your topic or chosen one yourself, it is of utmost importance that you understand it. You don't want to find out at the last minute that you don't understand anything. And if you have questions, ask your instructor or professor.

Thinking (Brainstorming)

Begin brainstorming once you've decided on a theme. Write down all of the potential answers to your question, as well as any facts, thoughts, or questions you have regarding the subject. Brainstorming will assist you in determining what you already know, what you believe, and what additional information you need to learn about your issue. Writing things down also guarantees that you do not lose track of your brilliant thoughts later on.

Do Your Research

What you must keep in mind is that "excellent research takes time." Do not anticipate completing your research and locating all you want for your article in a single session. The research phase of the writing process is ongoing, and you will begin by conducting broad research to understand more about your topic. Still, you will continue to conduct it throughout the writing process as you develop a thesis, create a basic outline, then a thorough outline, write your paper, and edit your work. Also, if your study leads you in a new route, don't be scared to shift your topic a bit (or a lot).

You can do three things to make research more efficient and less time-consuming:

Before you begin, plan your research pattern.
Make and stick to a timetable. Set aside a specific amount of time to do preliminary work. Begin working on your paper and return to research when you know exactly what you need to uncover.
Make a note of the source information right away. Even if you aren't sure if you will use it, write down the address or bookmark the web page of any helpful source.

Planning – Basic Outline

A basic outline is helpful since it organizes your note-taking. As you conduct your research, you may discover that you need to revise your strategy if you lack expertise on a particular issue or have contradicting information. Nonetheless, it serves as a decent beginning point and is required before you begin taking notes.

Write Your First Draft

There are several approaches to writing the initial draft of your paper. The trick is to be prepared before you begin – to have a goal, a thesis, adequate research, and a strategy (some sort of outline). Then simply write.

You might begin at the beginning and work your way to the conclusion. Alternatively, you might create paragraphs independently in any sequence you like. Many authors start with the body paragraphs and save the introduction and conclusion for last.

Revision

Your first draft is finished, but your paper is far from done. The following stage is to edit your writing and improve the content. Begin this at least a week before your paper's due date. You don't have to wait until you've finished your first draft to begin rewriting, and you may even modify individual paragraphs as you complete them.

 Edit Your Paper

When you are satisfied with the contents of your paper, it is time to edit. Try to accomplish this a week before your paper's due date. Editing your writing will make it more accurate and understandable (not necessarily shorter, but clearer). When editing, you look at each phrase and ask yourself if it serves a purpose and is comprehensive, clear, and concise in English. Both a grammar reference and an English dictionary are helpful editing tools.

Proofread Your Paper

When you believe your work is complete, it is time to proofread it (check for mistakes). If you don't proofread, your work may be riddled with casual errors, implying to the audience that you were too lazy, hasty, or indifferent to change it.
Structure of a Coursework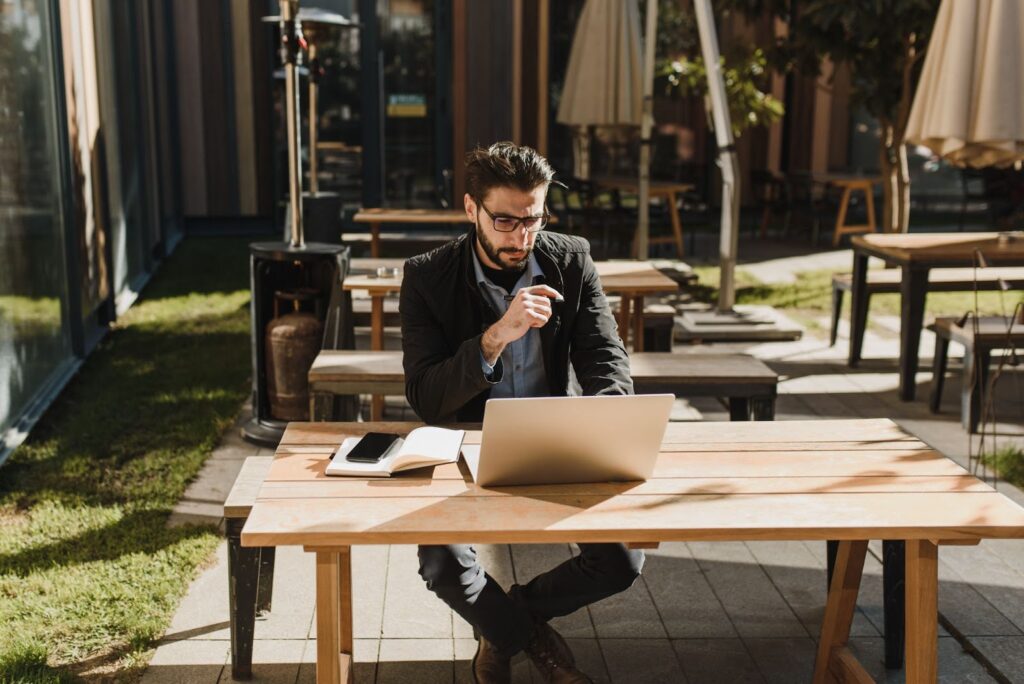 The introduction, body, and conclusion are an essay's three main components (or sections). Five paragraphs in a conventional short essay can supply the reader with enough information in a limited span of time. However, for a research paper or dissertation, more than five paragraphs are required to avoid overwhelming the reader with too much material in one section.
Introduction
Must include an attention grabber for the reader or make the essay sound engaging, and may begin with a quote concerning the specific topic.
Ensure that the introduction transitions from the general to the particular in terms of the topic.
Provides the reader with a logical "road map" of the essay.
In the end, there should be a thesis statement, which is likely the most significant part of the introduction.
The thesis statement expresses the article's purpose and may include the author's examples and evidence.
Body
The body of your coursework should include the evidence in addition to the author's ideas.
Paragraphs must consist of a topic sentence that relates the discussion to the thesis statement.
Logical ordering of ideas: 3 types of order.

Chronological order – order of time, suitable for narratives;
Spatial order – good for descriptions of locations; top to bottom, e.g.
Emphatic order – least important to most important; most common for college writing.
Ensure that transition sentences are present to create an excellent flow to the essay;
Include concrete examples and evidence to support your argument, and remember to cite!
Make sure each example is relevant to your particular topic.
Conclusion
This section should wrap all of your arguments and points;
Should restate the primary statements in a simplified manner;
Ensure that the reader is left with something to think about, mainly if it is an argumentative essay.
Always remember to allow time to rewrite the first draft of your essay and, then, to proofread it before turning it in. For help, visit Coursework Writing Service!
What Makes Good Coursework?
An excellent academic essay or dissertation:
comprehensively addresses the question which was asked;
is based on critical reading and thinking of a wide range of educational resources;
reflects the depth of knowledge and understanding of the subject being studied;
has a convincing argument supported by sufficient, appropriate evidence;
contains good illustrative examples;
follows a clear, logical structure;
uses proper referencing where it is required;
is professionally presented.
Final Thoughts
Whether you are a college student or high school student, perfecting your essay or term paper writing skills gives you a great advantage. If you need help with a term paper, follow the guidelines we have made available above. If you adhere to the step-by-step guide, you are sure to write an excellent paper.